If you or someone you know has been diagnosed with mesothelioma
If you know someone with this disease, order this free mesobook to get practical answers about treatment options, support, legal options and more.
100 Questions & Answers About Mesothelioma is devoted to providing treatment information for those diagnosed with this disease. This book offers help - whether you're a newly diagnosed mesothelioma patient, a survivor, a friend or a relative. It is written from a medical perspective and gives you authoritative, practical answers to your questions about treatment options, post-treatment quality of life, sources of support, legal options and much more.
Get your free, no obligation, copy of this book by filling out the contact form, or call us and the meso book will be rushed to you.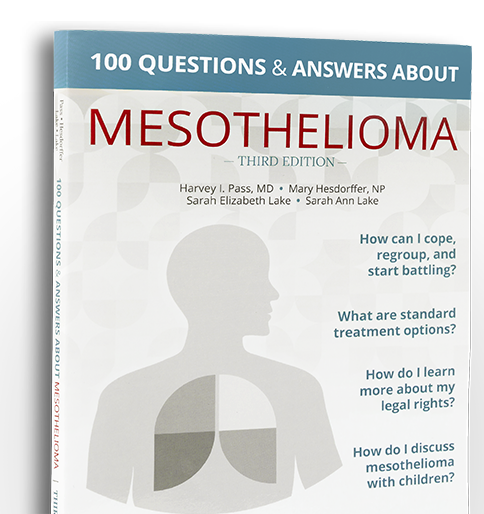 Request Your Free Mesothelioma Packet